Our Rotary Multi-District Conference (MDC) will be held in Gettysburg, Pennsylvania hosted by our four Rotary Districts of 7390, 7450, 7500 and 7640 whose members reside in southeastern Pennsylvania and southern New Jersey, USA.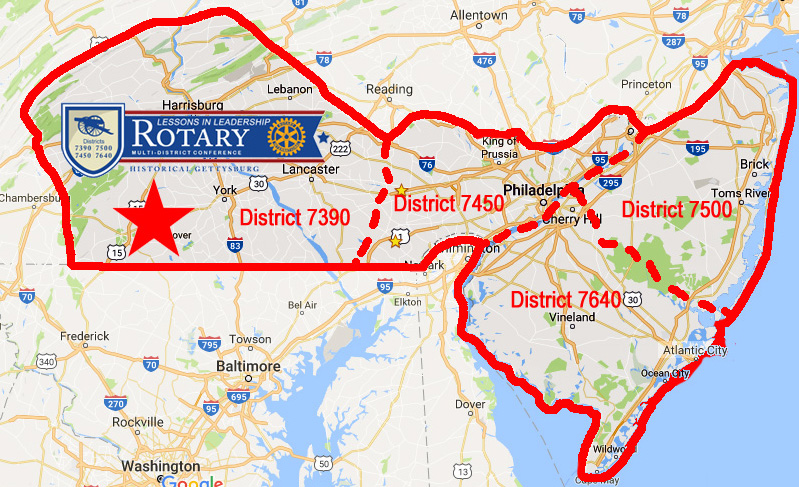 ---

OUR CONFERENCE THEME
Our Conference Theme is "Lessons in Leadership" using the backdrop of the historic Gettysburg Civil War Battlefield.

As we tour the Gettysburg Battlefield together, we will learn what leadership skills worked, what leadership skills did not work and what leadership skills were missing that made the difference between VICTORY and defeat !

We will also learn how the Gettysburg Battle's leadership strategies, tactics and behaviors can be applied to our Rotary Clubs, our Communities and our Lives to create EXTRAORDINARY RESULTS for everyone !!!

PLUS: Join us for the Kentucky Derby Party on Saturday evening before our Dinner Gala. LADIES: BRING YOUR HATS. Prizes for BEST Men's and Ladies Derby Attire. Wager on your favorite horse using your "Rotary Money"! And much more….
JOIN US by registering for a FUN, exciting & educational experience for everyone !